ABOUT Covaxis SYSTEMS, INC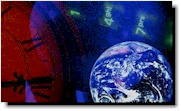 Covaxis Systems provides expert, technical support to IT executives, communications network managers and small business owners at a broad spectrum of companies.

We're committed to quality. Unless you're completely satisfied we're not satisfied at all. We carefully plan the application upfront, to ensure minimal problems later. If ever a Covaxis SYSTEMS product doesn't work as it should, resolving the problem is our first priority. We're happy to provide customer references to prove this commitment to quality!

We're independent and objective. If a product won't work in your application, we'll tell you so – and we can usually offer a more appropriate one. If there is a less expensive way to fill the need, we'll help you evaluate it. Since we're not locked into a specific technology or product line, we are free to design for our customer's needs – not those of a manufacturer.

We're experienced. Each member of Covaxis Systems has many years of hands – on experience, in positions such as communications operations, product planning and systems engineering. We can effectively coordinate technical resources in response to technical problems. WE GET PAID TO PERFORM!

We're competitive. We don't always sell the cheapest product, but we can often provide the least expensive solution, based on functionality and cost.