FINDING THE RIGHT TELECOMMUNICATIONS SOLUTIONS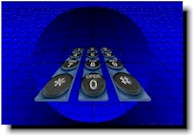 The Covaxis Systems Mission
To become the premier company providing data communication and voice integration network services for enterprise wide communication networks, serving small to medium sized companies.
Reduce Cost and Risks


The burden of hiring, training and retraining the network professional is assumed by Covaxis Systems, freeing you to focus on your core business. Moreover, the risk of making a wrong technology decision is greatly reduced, because Covaxis Systems continuously invests in understanding the latest technologies and best applications.